Hi, I'm Regina.
I'm a Content Writer.
I help B2B tech and SaaS businesses reach their target market and grow their business through effective content writing strategies.
Amazing Clients and Businesses I've Worked With
I Write, While You Focus on Growing Your Business.
In the B2B industry, you need a constant influx of traffic and leads. That's where I come in. I create content that will help you reach and engage with your target market. Let's talk, and I'll let you know how I can help you grow your B2B or SaaS business.
Articles that consistently land on Google's first page have a higher chance of converting. I can help you get there with my proven and tested blogging method.
New to content marketing or not sure where to begin? Get a comprehensive yet easy-to-follow content strategy and focus on other aspects of your business. 
B2B companies need to leverage various forms of content. Ebooks, case studies, video scripts, website content, white papers, guides—get a custom package tailored to your needs.
Your Success Path for Top Quality & Hassle Free Content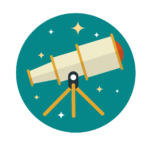 We'll take a deep dive into your business needs, your customer persona, and the best ways to reach them. This will involve competitor research, data gathering, and a review of your current assets and strategies.
I will present a visualization of your customer journey and all the touch points where content will come in. This also involves timelines, deliverables, and the specific approach to the overall direction.
There's no other way except onwards, upward, and forward. The Voyage will entail content creation, implementation on your channels, and a systematic feedback process for continuous optimization.
I am passionate about creating content that provides value.
Businesses that are able to provide value to their target customers are those that succeed. My vision is for your business to be the number one go-to source in your industry, and I'll do my best to help you get there. Are you ready to make your content work for you? Let's hop on a call.
These were some of the most well-written blogs I have received.
I wanted to reach out and express how impressed I was with the recent blog returns upon request. Not only were the blogs returned with a quick turn around, they were written exactly along prompt guidelines.
Just want to say a huge thanks for your top quality output. Majority of your work has zero error. You really capture what the assets are all about in just a few words.